Urgent Care and Primary Care Doctors in Niagara Falls, NY
Dr. Santanu Som and team of licensed medical professionals including nurses, and x-ray technicians are on-site 7 days a week with extended hours, and no appointment necessary. We accept major insurance and self-pay for those with no insurance. Walk in today or call (716) 297-2052 to schedule a visit with one of our providers.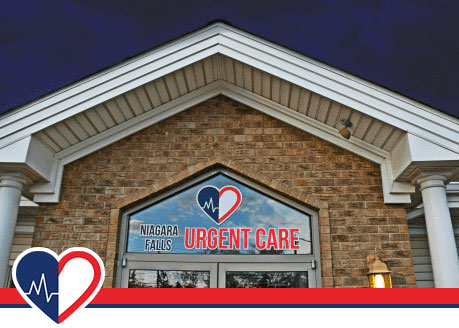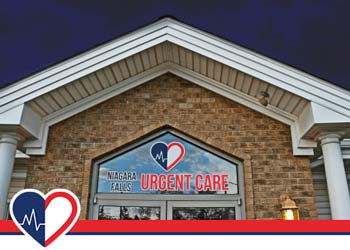 We Treat Our Patients Like Family.
At Niagara Falls Urgent Care and Niagara Primary Care, you are provided with next-level emergency care to the people of Niagara Falls, New York. It's so important to have a trusted doctor on your side. By providing advanced treatment in a setting that's warm and compassionate, you truly feel like you're at home when you visit Niagara Falls Urgent Care. We accept not only appointments but also emergency walk-ins. Whether you're suffering from the cold and flu, need a vaccine, or need treatment for a laceration or fracture, Niagara Falls Urgent Care will be there to make sure that you're taken care of.
With a focus on patient-centered treatment plans, Niagara Falls Urgent Care is recreating the way that urgent care centers treat their patients. Because of their dedication to providing care that's convenient, thorough, and warm, the team of medical professionals are making a better and healthier community for us all in Niagara Falls New York and its surrounding areas. Contact us or walk in today so that you can receive the medical care that you deserve.
Our Provider at Niagara Urgent Care
Santanu Som, MD, DO
Dr. Santanu Som is an exceptionally bright and talented physician, who has completed his general surgery training from Peninsula General Hospital, an affiliate of Long Island Jewish Hospital, NY and also completed critical care fellowship in NY Medical College University Hospital, Valhalla, NY. He recently completed residency training in Family Medicine in Eastern Niagara Hospital, Lockport, NY and entered into primary care and urgent care practices. He is currently the President, and the medical director of the practice. His main goal is to continue the research and development in modern trend of patient care, and through which he would like to invent and create next generation of primary care and immediate care practice model. His primary goal is to invent a highly efficient, high quality care in very affordable fashion, and to reduce suffering of people in access to quality health care as well as to save the national wastage of healthcare dollars. He has extensive experience in ER and Urgent care through his hands-on clinical practice and he is an excellent clinician, diagnostician with hands on practical experience in treating patients.