Diabetes Management Doctor Q&A
Diabetes symptoms include frequent urination, especially at night, extreme thirst, weight loss without effort, extreme hunger, impaired eyesight, numb or tingling hands or feet, extreme fatigue, and extremely dry skin. If you need help managing your diabetes, read our Q and A page below. Trust the professionals at Niagara Falls Urgent Care. Please contact us for more information or book an appointment online. Walk-ins are welcome! We are conveniently located at 3117 Military Road Suite 2, Niagara Falls, NY 14304.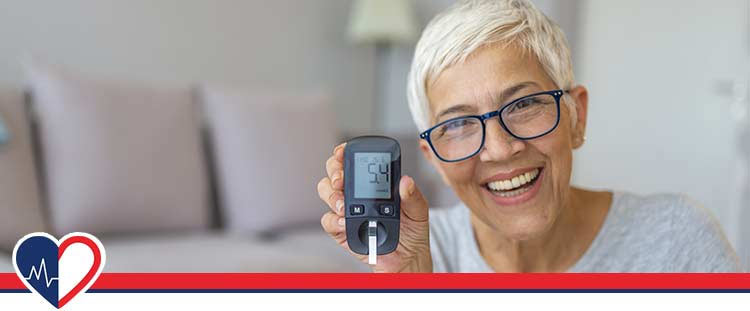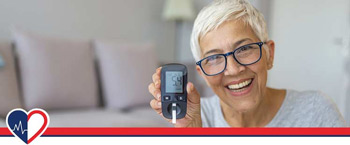 Table of Contents:
How can diabetes be managed?
What is the best treatment for diabetes?
What are the five stages of diabetes?
Is type 2 diabetes easy to manage?
Diabetes is a chronic condition affecting the lives of one in every ten Americans. In a person with diabetes, the body does not properly process food for use of energy. Insulin regulates the amount of glucose in the blood, and in diabetics, their body either does not produce enough insulin on their own or can't use their own insulin supply effectively, which causes sugar to build up in the blood.
How can diabetes be managed?

By carefully monitoring some key indicators, diabetes can be managed for each individual. It is recommended that people living with diabetes undergo several annual health checks. It is imperative that people with diabetes receive all of these key health tests and measurements. As well as reduce the risk of complications such as stroke, heart disease and amputations, these checks help to monitor and manage their condition. The recommended annual health checks for people with diabetes are:

• Weight and body mass index measurements
• Blood pressure
• Smoking status
• Blood test (HbA1c – blood glucose levels)
• Urinary albumin test (a type of protein test to measure the function of the kidneys)
• Serum creatinine test (creatinine is an indicator for kidney function)
• Cholesterol levels
• Eye check (retinopathy screening)
• Feet check
What is the best treatment for diabetes?

There are several treatments for diabetes, including the following medications:

• Insulin (long- and rapid-acting)
• Metformin (biguanide class)
• Glipizide (sulfonylurea class)
• Glimepiride (sulfonylurea class)
• Invokana (sodium-glucose cotransporter 2 inhibitor class)
• Jardiance (SGLT2 class)
• Januvia (dipeptidyl peptidase 4 inhibitors)
• Pioglitazone (thiazolidinediones)
• Victoza (glucagon-like peptide 1 agonist)

However, medication alone is not enough to successfully manage diabetes. Lifestyle changes must be implemented, as well, including:

• Healthy diet
• Regular exercise
• Limited alcohol intake
• Minimal smoke exposure
What are the five stages of diabetes?

Diabetes can be classified into five stages of development, including:

Stage 1: insulin resistance — Blood sugar levels seem normal because the pancreas balances high levels of blood sugar by releasing higher quantities of insulin.

Stage 2: blood sugar levels rise (pre-diabetes) — The pancreas struggles to keep up with the demand of producing more insulin to maintain normal levels of blood sugar. The pancreas becomes enervated from overworking and consequently produces less insulin as blood sugar levels begin to rise.

Stage 3: high blood sugar levels (diabetes) — Damage to the pancreas begins. Insulin output cannot make up for the rise in blood sugar and levels rise more rapidly.

Stage 4: damage to the pancreas (diabetes) — An elevation in levels of blood sugar is the result of years of overstraining the pancreas. The pancreas works exceedingly hard to lower blood sugar.

Stage 5: Failed pancreas (diabetes) — The pancreas produces too little to no insulin. The body needs insulin injections to survive.
Is type 2 diabetes easy to manage?

With the proper support from a team of healthcare professionals, type 2 diabetes can be effectively managed. People living with diabetes can have a good quality of life when they follow the treatment plan set in place by their healthcare team.

If you or someone you know is living with diabetes and needs help managing their condition, come to Niagara Falls Urgent Care today! Our kind and compassionate professionals are experienced in managing diabetes and can help you live a good quality of life. For more information on our diabetes management and how it can benefit you, contact our office and get in touch with a member of our specialist team. To book an appointment with our diabetes management specialist, visit our website or speak with us over the phone today. We serve patients from Niagara Falls NY, Lewiston NY, Sanborn NY, Walmore NY, Tonawanda NY, Sanborn NY, Model City NY, Youngstown NY, Ransomville NY, and Grand Island NY.