Annual Physical Exam Clinic in Niagara Falls, NY
An annual wellness checkup is a standard visit to the doctor that occurs once a year. Every year, this test assesses your general wellness and provides essential information to your healthcare practitioner about the state of your health. Our physician will perform a physical exam checklist tailored to your age, gender, and any risk factors. Your health is important, which is why you should come to Niagara Falls Urgent Care for your next physical. Our professional staff is trained to help you get the care you deserve. We are conveniently located at 3117 Military Road Suite 2, Niagara Falls, NY 14304. Contact today or schedule an appointment online!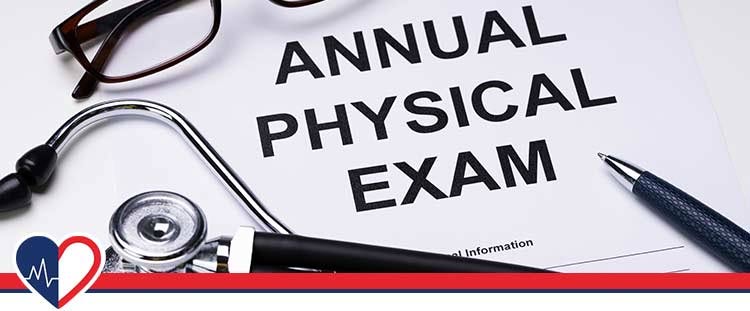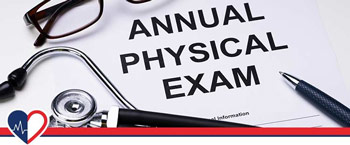 Table of Contents:
How often should I get an annual physical in my thirties?
What should I expect at an annual physical?
How can I prepare for an annual physical?
Annual physicals are an important part of our health check-ups. They provide us with up-to-date information on new changes in our lives and bodies and help keep us healthy and informed to make healthy decisions.
How often should I get an annual physical in my thirties?

People often fall into a healthcare gray area when they hit their thirties. They shouldn't take their health for granted even though they're too young to be at high risk for most diseases.

People in their thirties come in for a physical "on the fives"—at 30, 35, and 40. An easy-to-remember formula for how often patients should see a doctor is, two times in your twenties, three times in your thirties, four times in your forties, five times in your fifties, and annually after that.
What should I expect at an annual physical?

Checkups will vary from person to person and doctor to doctor. Your health, your gender, and your age make a difference. Also, not all doctors check the same things. Some doctors might check your skin for signs of skin cancer, while others will not. You would need to see a dermatologist for that. The same is true for many other conditions. Below are six things that should be checked at an annual physical.

1- Blood Pressure Check: Every two years, each adult should have their blood pressure checked. It should be checked every year if you have borderline or high blood pressure. Your doctor may order a test to rule out type 2 diabetes if it's regularly above normal. Blood pressure readings have two numbers. Normal blood pressure is when the bottom number is less than 80 and the top number is less than 120.

2- Weight and Height Measurements: Obesity can lead to all kinds of health problems. Your doctor may want to calculate your body mass index (BMI) with the use of your height and weight. BMI is another way to tell whether you need to lose weight for your health. Your doctor might also check your waist size if you're a man. You could have a higher risk of diabetes and heart disease if your belly is more than 40 inches around.

3- Cancer Screening: Your physical may include a rectal exam after the age of 50 and the doctor also may want to analyze a sample of your stool. These tests check for colon and rectal cancer. In men, a rectal exam also checks for an enlarged prostate. After age 40, women may have a breast exam as part of their annual physical.

4- Blood Tests: An annual physical may include checking your cholesterol levels by taking a blood sample. A cholesterol test is common for women after the age of 45 and men 35 and older. You might have these levels checked in your early twenties if you are at risk of heart disease. The American Diabetes Association recommends early testing if you have high blood pressure or symptoms of diabetes. These include thirst, hunger, and frequent urination.

5- Age-Related Exams: Your doctor may look for signs of an abdominal aortic aneurysm if you are an older man. That can occur if the main artery that passes through the belly becomes weak. It can balloon out. In men older than 65 it is common for it to rupture. If this happens it can be fatal. An ultrasound can rule this out and can be ordered by your doctor. Your doctor may suggest screening for osteoporosis if you are a woman older than 65. Men may also have or request this screening. Finally, an annual checkup gives younger women the chance to talk with their doctor about reproductive issues, including family planning options or birth control.

6- Counseling for a Healthy Lifestyle: An annual physical is a time for a good chat about healthy and unhealthy habits with your doctor. Your doctor might ask if you smoke or how much alcohol you drink as well as, drug use, safe sex, and domestic violence. Depression is another topic that many doctors now ask about during annual physicals. Your diet and level of physical activity will also be of interest to your doctor. Include prescription and over-the-counter drugs and all supplements when providing your doctor with a list of all the medications you take.
How can I prepare for an annual physical?

While there's no one-size-fits-all answer to say exactly who benefits most from a yearly physical examination, the importance of regular check-ups is important to maintain a relationship with your doctor and to receive individualized counseling based on your family health history and your lifestyle.

Everyone can make the most of their physical if they heed this advice:

• Arrive on time
• Bring a list of any medications and dosages you are taking
• Bring your vaccine record including when you received your last flu, tetanus, and pertussis shot
• Know the dates of your last cancer screenings
• Being truthful about your smoking and drinking habits gives the doctor the information they need to maximize your health.

If you or someone you know is in need of an annual physical, come to Niagara Falls Urgent Care! We have experts experienced in annual physicals to make you feel comfortable and confident! Contact our office today to get in touch with a specialist. To book an appointment, contact us or visit us online! We are conveniently located at 3117 Military Road Suite 2, Niagara Falls, NY 14304. We serve patients from Niagara Falls NY, Lewiston NY, Sanborn NY, Walmore NY, Tonawanda NY, Sanborn NY, Model City NY, Youngstown NY, Ransomville NY, and Grand Island NY.