Fracture Doctor in Niagara Falls, NY
Fractures are usually caused by vehicle accidents, falls, or sports injuries. Additional factors include low bone density and osteoporosis, both of which induce bone weakening, trauma, misuse, and disorders that damage bones. The most prominent symptom is pain. Depending on the area affected, there may also be a loss of functionality. Niagara Falls Urgent Care treats patients suffering from sprains, strains, and fractures. For more information, please contact us or book an appointment online. We are conveniently located at 3117 Military Road Suite 2, Niagara Falls, NY 14304.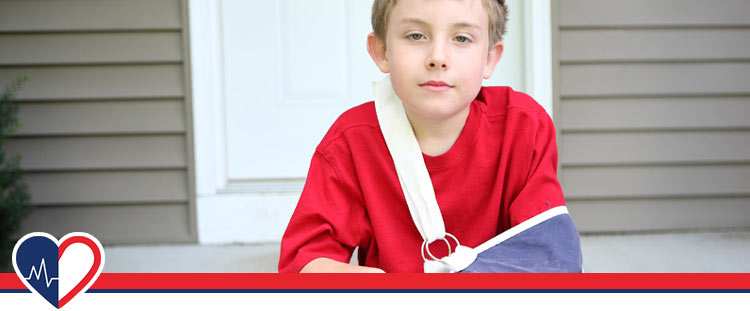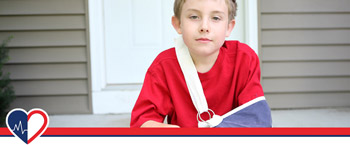 Table of Contents:
What is a fracture? Is it different from a broken bone?
How are fractures diagnosed?
What should I do if I think someone has sustained a fracture?
Experiencing a broken bone can be both painful and scary. Knowing what to do when you or a loved one experiences a fracture is an important part of ensuring your continued health and safety. Broken bones should always be examined by an experienced doctor. Fractures that are left untreated can have significant consequences as they begin healing improperly. If you suspect that you or someone you care about has sustained a fracture, trust the doctors at Niagara Falls Urgent Care to provide you with the diagnostic and treatment services that are necessary to correct the issue and help you heal. We offer walk-in hours 7 days a week and can provide x-rays onsite at our clinic, allowing you to see a doctor without an appointment and receive the diagnostic answers you need.
What is a fracture? Is it different from a broken bone?

Some people may think that a fracture is less severe than a broken bone. However, in reality, they are the same thing. A fracture is a broken bone and it requires immediate medical intervention. There are different types of fractures that can help describe their severity. Stable fractures refer to breaks that do not change the alignment of the bone by any significant amount, while a compound fracture refers to one where the bone is severely misaligned, sometimes to the point of breaking the skin. Transverse fractures happen when there is a fracture line along the horizontal plane of the bone, oblique fractures are angled pattern breaks, and comminuted fractures refer to severe breaks where the bone is broken into three or more distinct pieces.
How are fractures diagnosed?

While some bone fractures may be obvious from the outside, causing abnormal alignment or swelling, the only definitive way to diagnose and assess a fracture is through the use of x-ray imaging. Niagara Falls Urgent Care provides x-ray services onsite at our walk-in clinic, so you can get the answers you need as quickly as possible. A certified x-ray technician will use our x-ray machine to provide digital images of your skeleton so that your doctor can fully understand the extent of your injury before prescribing a course of treatment to repair the broken bone and help it heal. It is important to follow your doctor's treatment plan fully in order to ensure normal regrowth of the damaged bone. If you do not, it is possible for the bone to grow incorrectly, resulting in permanent damage.
What should I do if I think someone has sustained a fracture?

Whether you or someone else has sustained an injury that may have resulted in a fracture, there are a few rules you can follow to help ensure you don't cause further damage while awaiting medical care from a certified doctor. The first and most important thing to remember is to not make any attempt to push the bone back into place. Instead, immobilize the injured area until help arrives or you are able to see a doctor. You will also want to stop any bleeding that may occur and treat for shock if necessary. If the injured person is short of breath or feeling faint, try lying down and elevating their legs if possible, to help restore a natural breathing rhythm. Finally, see a doctor as soon as possible. At Niagara Falls Urgent Care, we offer extended walk-in hours every day of the week, so you can receive the care you need when you need it most.

If you or a loved one has sustained an injury and you suspect a bone fracture has occurred, contact or walk into Niagara Falls Urgent Care for fast and effective diagnosis and treatment. We are conveniently located at 3117 Military Road Suite 2, Niagara Falls, NY 14304. We serve patients from Niagara Falls NY, Lewiston NY, Sanborn NY, Walmore NY, Tonawanda NY, Sanborn NY, Model City NY, Youngstown NY, Ransomville NY, and Grand Island NY.