Family Medicine Doctor in Niagara Falls, NY
Family medicine is a primary care medical specialty that provides ongoing and comprehensive health care to individuals and families of all ages, genders, diseases, and body parts. Here at Niagara Falls Urgent Care, We have medical professionals and doctors who provide comprehensive medical care for the entire family. Contact us for more information. We are conveniently located at 3117 Military Road Suite 2, Niagara Falls, NY 14304.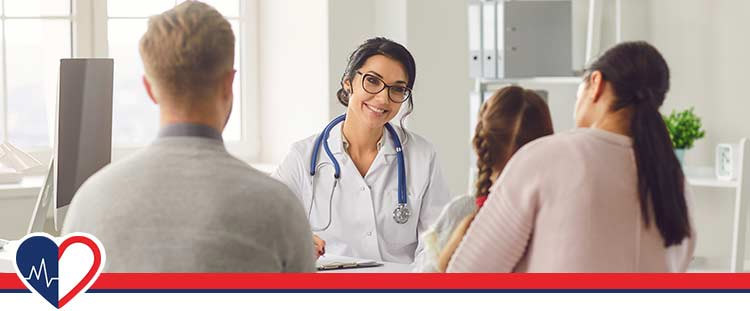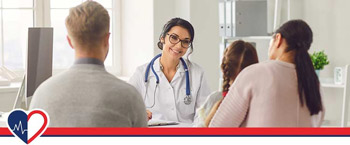 Table of Contents:
Do you provide pediatric services?
What services are offered at Niagara Falls Urgent Care?
Do I need to make an appointment?
What should I look for in a family doctor?
It is always comforting and encouraging to have a trustworthy family doctor in your corner to whom you can consistently bring your medical concerns and receive medical advice. That said, sometimes you cannot wait for an appointment to open up before you see a doctor and need urgent medical care. At Niagara Falls Urgent Care, we can be a solution in both of those situations! We provide both urgent care and primary care for you and your family.
Do you provide pediatric services?

We do! Our staff is fully qualified and trained to provide pediatric services to your children. The members of our team include board-certified physicians, pediatricians, nurses, physician's assistants, and nurse practitioners! Niagara Falls Urgent Care is well-equipped to provide medical care to your whole family, including pediatric through to geriatric care. However, if you think your child is experiencing a life-threatening medical emergency, then you should take them to the nearest emergency room immediately. Urgent care facilities do not have the resources needed to care for individuals in life-threatening medical emergencies properly.
What services are offered at Niagara Falls Urgent Care?

We can treat numerous injuries and illnesses through our wide range of superior services. Some of the services we provide and conditions we treat include:

• Allergy treatment and testing
• Animal and insect bites
• Annual physical exams
• Asthma, bronchitis, COPD, pneumonia, and other respiratory illnesses
• Abrasions, cuts, lacerations, and stitches
• Bruises, fractures, sprains, and strains
• Cold, fever, headaches, and flu treatment
• Ear and eye infections
• Electrocardiogram (EKG)
• Flu shots
• Gynecological issues
• Lab testing, including testing for pregnancy, STD, rapid strep, glucose, hba1c, and drug screening
• Medical marijuana certificates
• School and sports physical exams
• Suboxone treatment for opioid addiction
• And more!
Do I need to make an appointment?

While we do accept appointments at Niagara Falls Urgent Care, they are not necessary! We provide urgent care and primary care services, which enables us to treat patients with a lot of versatility. Our urgent care services operate on a first-come, first-served basis so that you only need to walk-in to our clinic, and a doctor will see you promptly. With our primary care services, we can also take you and your family on as a client! Thus, if you need to see a doctor urgently but cannot make an appointment with your primary care physician, you can still come to see us, and we will help you!
What should I look for in a family doctor?

When looking for a family doctor, there is a lot of uncertainty concerning who you should choose. Ideally, you want to find someone with whom you can build a long-term relationship. As such, it is vital that you feel comfortable with the doctor you choose and that they take you and your concerns seriously. It is also a good idea to find a doctor who is continuously educating themselves on the best medical practices available to them. At Niagara Falls Urgent Care, our lead medical provider is Dr. Santanu Som. He is an exceptionally talented and bright physician and is committed to providing affordable, compassionate, and high-quality healthcare to patients of all ages.

Choose Niagara Falls Urgent Care for all of your urgent care and primary care needs! If you would like to book an appointment with us, you can either do so online or by calling us! You can find Niagara Falls Urgent Care at 3117 Military Rd, Suites 1 and 2, in Niagara Falls, New York. Our clinic is open Mon – Fri: 9am – 7pm, and Sat: 9am – 5pm.