Physical Fitness Clinic in Niagara Falls, NY
Physical fitness is the ability of your body systems to work effectively together to allow you to be healthy and carry out daily tasks. Visit Niagara Falls Urgent Care for your healthcare needs. We are conveniently located at 3117 Military Road Suite 2, Niagara Falls, NY 14304. For more information, contact us or request an appointment online.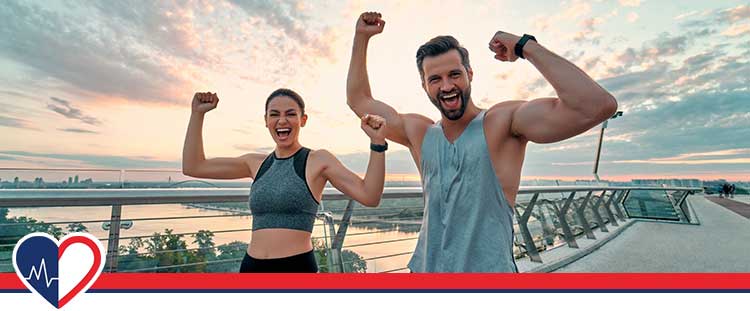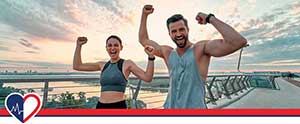 How Physical Fitness Can Help You Grieve
Losing someone you love can be one of the most devastating ordeals anyone will ever experience. A grieving process that can last a long time and be lonely is often triggered by the loss of a loved one. It can be hard for people to see the light when they are unable to move forward.
Do you know that to truly grieve, you need to be physically fit and keep your mind busy? Your physical fitness is essential, along with other hobbies such as journaling and painting that can help you process your feelings. Niagra Falls Urgent Care invites you to read on to learn more.
Organize Your Life
Many people are unaware of the impact clutter has on their stress levels. It can be difficult to concentrate in a cluttered and messy space, which can negatively affect your mood. Clean out and organize your cabinets and closets to help you destress.
You can use this space to place items that are taking up room in your house. Your rooms should be as peaceful as possible to reduce stress and grief. Therefore, you may want to consider transforming your home into serene surroundings.
Fitness and Grieving
Research has shown that exercise is a good option for those suffering from depression or anxiety. It can also help with grieving. Exercise helps improve mood, sleep quality, and energy levels. It can help people feel less tired and more optimistic about the future.
Even though it might seem difficult to get back into exercise after a tragedy, it is possible. And you will start to notice significant improvements in your mood if you persevere.
You just need to implement a few short sessions throughout the day to get back on track and boost your mood. There are many ways you can exercise, from simply walking around the block to yoga and much more. So find something that works for you and build on it.
Express Your Creativity
People who are grieving need to be able to engage in hobbies that allow them to process their emotions. Painting or journaling may offer similar benefits.
Journaling can help people to calm down and sort out their thoughts. The same goes for painting, which can help us find peace through our artistic expressions.
Create Your Own LLC
Some people who want to move forward in life might want to own their own business. Being the boss in your life can bring great joy and satisfaction. This can help you to deal with your grief while also keeping you busy.
If you are looking to start your own company, it is worth considering forming an LLC. An LLC can offer many benefits, including the ability to save money on startup costs.
Not only that, but an LLC is more tax-efficient than many business models. You should be aware that it can be expensive to hire a lawyer for your LLC. Instead, consider LLC formation services to do this for you. It's more affordable, and they specialize in this field, ensuring that your startup is created properly and successfully. You'll be able to do more with less paperwork if you have an LLC. But be aware that each state has its own laws and regulations about LLCs. As such, it is important to research New York's laws in order to be compliant in your business venture.