Sports Injury Doctor in Niagara Falls, NY
Sports injuries are prevalent and can affect your bones, muscles, tendons, ligaments, and other tissues throughout your body. If you are looking for sports injuries treatment then you can visit us at Niagara Falls Urgent Care in Niagara Falls, NY. Our professionals are experienced in treating sports injuries. We are conveniently located at 3117 Military Road Suite 2, Niagara Falls, NY 14304. For more information, please call us or book an appointment online.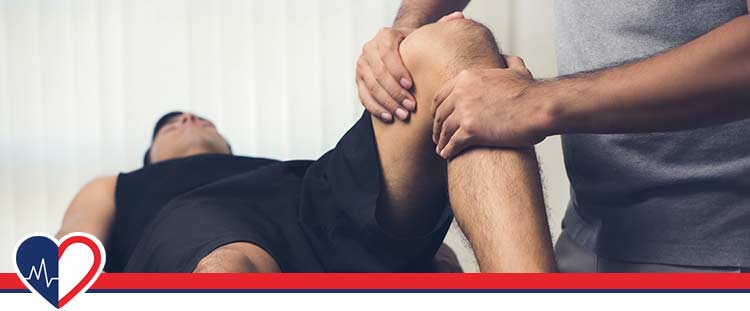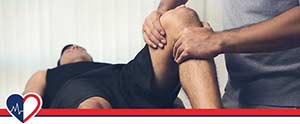 Table of Contents:
What kind of doctor treats sports injuries?
What are 3 severe sports injuries?
What is the most common sports injury?
Do you treat sports injuries at Niagara Falls Urgent Care?
Whether you are playing a sport professionally or recreationally, an injury is the last thing you want to occur. However, they are not always avoidable, especially since sports often demand a lot from our bodies! To help you be well-prepared for a sports injury should it happen to you, here are some questions and answers about sports injuries and how a sports injury specialist can help you in that event.
What kind of doctor treats sports injuries?

Several doctors treat sports injuries. Some doctors are specifically trained in sports medicine, while others have broader training to provide high-quality medical attention to injuries caused by sports and athletic activities.

Sports medicine physicians are not required for every injury that occurs during athletic activity, but they provide exceptional services for more advanced sports injuries or when the injury could impact the individual's ability to perform in a particular sport in the future.

Other medical doctors who can provide excellent medical care for common sports injuries include family medicine doctors, emergency medicine physicians, pediatricians, internal medicine doctors, and orthopedic doctors.
What are 3 severe sports injuries?

Sports injuries range widely in severity and the location on the body that sustains the damage. With that in mind, three of the most common severe sports injuries include:

– Concussions: concussions are often mild, but they can have long-lasting neurological effects, such as chronic traumatic encephalopathy (CTE), which can worsen with each consecutive concussion. Moreover, if you have already experienced one concussion, you are at increased risk of experiencing more concussions.

• Torn anterior cruciate ligament (ACL): a torn ACL is one of the most painful sprains you can experience and can also significantly affect your ability to continue participating in sports and athletic activities that involve repeated impact on your knee. The ACL is one of the ligaments that hold the knee together. When it is torn, recovery can take eight months to one year until it is fully healed and fit for use again.

• Broken leg: your femur and tibia, also known as your thigh bone and shin bone, are two of the most robust bones in your body. As such, they do not break easily. However, it is always a severe injury requiring a lengthy recovery period when they do break. Individuals generally have to wait one year before safely returning to play.
What is the most common sports injury?

Sprain and strains are the most common sports injuries because we rely heavily on our ligaments, muscles, and tendons whenever we play a sport, exercise, or engage in athletic activities. Sometimes these sprains and strains occur due to an acute incident, and other times they occur gradually through repetitive strain. The difference between sprains and strains is the type of injured tissue. With sprains, the ligaments are either stretched or torn, while strains occur when the muscles or tendons are stretched or torn.
Do you treat sports injuries at Niagara Falls Urgent Care?

We do! Our family medicine physician and medical personnel can treat a wide range of sports injuries at Niagara Falls Urgent Care. So long as the damage is not life-threatening, we would be happy to provide you with the care you need if you experience a sports injury. If your sports injury is life-threatening or potentially life-altering, you will need to go to an emergency room for proper care. In the event that your sports injury requires a specialist's care, we can also refer you to an orthopedic surgeon or a sports medicine doctor. For more information about sports injuries or an appointment with our sports injury specialist at Niagara Falls Urgent Care, please feel free to call us, make an appointment on our website, or visit our clinic at 3117 Military Road, Suite 2, in Niagara Falls, New York, for a walk-in appointment. We serve patients from Niagara Falls NY, Lewiston NY, Sanborn NY, Walmore NY, Tonawanda NY, Sanborn NY, Model City NY, Youngstown NY, Ransomville NY, and Grand Island NY.